dilla tracks... investigations and reflections.
06-04-2006, 01:34 PM
Post: #1
dilla tracks... investigations and reflections.
What are some of your favorite Dilla tracks?
What's the historiography behind it?
Where'd the sample(s) come from?
What's the style of it?
You remember the first time you heard it?
How'd you feel?
Is it timeless?
Why?
Share some thoughts...
dilla, rest in beats.
06-05-2006, 01:39 PM
Post: #2
Only Two/One Can Win
"
Two Can Win
" from the new Donuts album...
Hunted down the original sample...
"
One Can Win
" by The Sylvers... I'm tellin u, it's some funkiness!!!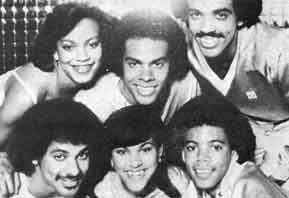 Has this groovy chorus, with this psycho robot effect at the end of the hook! Dilla took the joint to a whole different level and turned it into "ridin music" like O said. If the first joint was something you'd stroll down the street to or ride slowly down the block to while trying to convince your girl that "only one can win" the dilla joint is something you can ride up Interstate 95 to with your girl in the car... maybe that dilla joint assumes that you already got the girl and the "two" who are winning are you and her. ha!
I got the mp3 of the sample, if anyone is tryna hear it I can post that joint. As for the "two can win" dilla joint... go
buy the album
!
User(s) browsing this thread: 1 Guest(s)